By Shamontiel L. Vaughn
(Jalyn Edwards contributed to this post.)
When Realtors have shown tenants back-to-back locations, after a while, these places may start to look the same. That is, unless something stands out about one over the others. Maybe it's the neighborhood, the cabinets, or the texture of the walls or floors. Something about the place has to feel like "home" in order to want to move in.
But once the tenant application is approved, the closing costs are paid and the move-in boxes are ready to be unpacked, now it's time to spice the place up. Could the earthy, muted interior palette of wabi-sabi be the added touch that a new rental needs?
Read on to find out what it is, its pros and cons, and how to incorporate it into homes.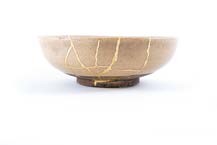 (more…)