By Juliana Torres-Mason
Post-pandemic and without ever stepping foot in the community, investors are gobbling up condominiums, apartments and single-family homes, looking to a promising rental market of families and professionals who are increasingly relying on rental homes.
With jobs and the necessity of a commute still uncertain, home ownership may not be an immediately realistic option for those still navigating the possibilities. For tenants, what's the best way to deal with landlords who have never been in the state—much less the city—where they've invested?
An out-of-state landlord may come with an extra layer of potential problems. Depending on how far the landlord is from the rental unit, repair requests, walk-throughs and even time zones can make communication tricky. However, as with any long-distance relationship, these challenges can be navigated.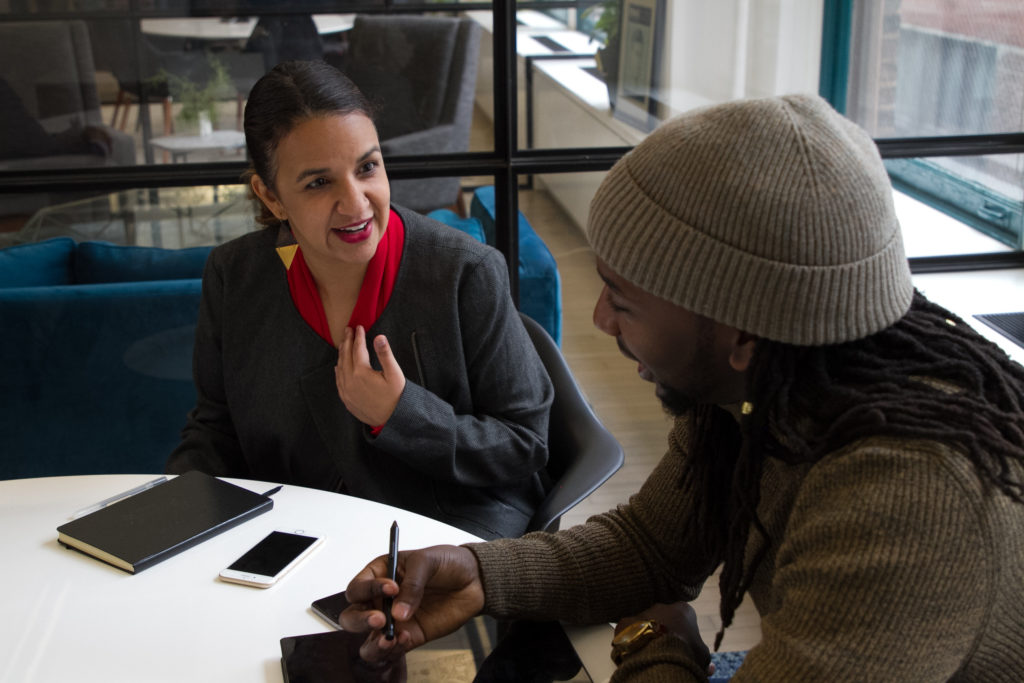 Clarifying the Best Form of Communication
The first step to establishing a good relationship with an out-of-state landlord is to clarify the best methods of communication. When renters sign a lease, they're not only agreeing to a rental price but are binding themselves to policies for paying the rent, requesting repairs, and sending queries about past and future property needs.
In the case of rent, an online property management portal is the best option for collecting rent. Snail mail is not always reliable, and mailing checks can too often put a renter at risk of late fees if the landlord overlooks the postmarked date on the envelope.
Even outside of rental preferences, tenants should clarify the landlord's preferred method of communication. Landlords, even from a distance, are likely to respond faster with their favored communication method.
Generally speaking, avoid toggling between multiple methods—a text here, an email there and a phone call another day. Multiple platforms can make it difficult to keep a paper trail of landlord-tenant conversations. In the event multiple platforms must be used, tenants should make sure to repeat the time, date, form of communication and what was said (in writing) before adding on to any new requests.
Depending on how far away the landlord lives, tenants should consider time zones as well. Calls or messages sent too late at night or too early in the morning may go unnoticed and can be perceived as annoying or disruptive to the landlord's personal life. Unless the landlord has indicated otherwise, it's best to keep communication during normal business hours to guarantee the best response.
Navigating Repair Requests
Out-of-state landlords may choose to hire a property manager or a maintenance team to handle day-to-day concerns, especially if the landlord owns multiple units. It is difficult enough for a landlord to travel to one property, never mind multiple ones all at once. If a property manager is used, the landlord should notify the tenant of the best way to contact this third party.
But what happens if the property manager is not responsive and the tenant has no choice but to contact the landlord anyway?
Texas law allows tenants to deduct the cost of repairs from their rent, after they've given their landlords required written notice and appropriate time to respond. Tenants should have a paper trail of how many times a property manager was contacted beforehand to allow the landlord to troubleshoot delayed requests.
In Florida, as long as state-outlined steps are properly followed, tenants can withhold rental payments until the repairs are made. 
Out-of-state landlords may not be able to do in-person walk-throughs before the tenant moves in. In that case, it's even more important for tenants to take careful notes and photographs themselves. Tenants should ask their Realtor to send the landlord an inventory of needed repairs within three days of moving in. Repairs the landlord has promised should be outlined in writing, either within the lease itself or within a paper trail of communication.
Be Aware of Condo Bylaws and Communication Policies
Tenants' relationship with their out-of-state landlord may be further complicated should their home be managed by a condo association. While property managers are often the liaison for everyone (tenants, landlords, condo boards and owners), if tenants live in a self-managed condominium, the communication may differ.
Condo associations will vote for a board of members (i.e., condo board) who are responsible for maintaining the common areas and manage the quality of life standards for a housing community. Renters are expected to adhere to condominium bylaws (registered with the city) and Rules and Regulations (created and updated per condo board specifications) that govern their community. However, it's the landlord's responsibility to ensure the renters are following both sets of rules, as any fines or penalties will be levied against the landlord rather than the renters directly.
The condo board communicates directly with the property owner. But when the tenant's landlord is out of state, tenants may find themselves in the awkward position of needing repairs or services completed while the landlord is nowhere to be found. (Unlike the tenant, the condo board can fine landlords who are unresponsive.)
Depending on the condo board, Rules and Regulations will often state that tenant communication be solely between the landlord and the tenant. Tenants should not go around their landlords for repair requests or building queries without both the landlord's and board's permission. Condo boards are in charge of association members, but they are not landlords.
While it is not the tenants' responsibility to be kept in the loop of everything that the condo association does, tenants should remember that members of the condo association are the very people who live in their neighborhood—perhaps even in the same building. By contrast, out-of-state landlords simply won't see the day-to-day needs as much as those living in the residence. So it is generally a good idea to prioritize being good neighbors to everyone in the building.
Rules that are relevant to renters should already be included in the language of the lease agreement or in additional documentation that were provided when they moved in. However, there may be rules that the landlord chooses to implement that the condo board does not. For example, the condo board may OK tenants to have a pet. The landlord, however, has the ability to opt out of the pet policy and have a no-pet policy regardless of what the Rules and Regulations state.
The property owner is responsible for paying condo assessments, though those costs are likely calculated within the rental price of the home. In many states, including Florida, condo associations have the right to screen prospective tenants applying to live in a unit under their purview. According to Williams Law P.A., since many associations take advantage of this right, Florida tenants have likely interacted with the condo association through the application process, even before they move in. Once the tenant is approved, the responsibility once again falls back on the landlord—unless told otherwise.
On the other hand, according to Texas state law (Sec. 209.016), "a property owners' association may not adopt or enforce a provision [that] requires a lease or rental applicant or a tenant to be submitted to and approved for tenancy by the property owners' association." In addition to condo boards not being able to screen potential tenants, they also cannot require property owners to provide them with the tenant's application, credit report or lease, meaning that they may be cut out of any communication with or knowledge of the tenants entirely.
Know Local Laws
One disadvantage that out-of-state landlords are likely to encounter is an unfamiliarity with the local and state laws that govern their rental properties. Housing laws may not only vary from state to state but can change based on county or city ordinances as well.
If tenants believe that their landlord isn't following the local laws, a tenant advocacy organization is a good place for tenants to educate themselves on the rules that govern where they live. In Texas, tenants can consult the resources at TexasTenant.org or an advocacy group specific to their city like the Austin Tenants Council. 
FloridaLawHelp.org, operated by the nonprofit The Florida Bar Foundation, can provide information for navigating local laws and even tenant-landlord disputes. The site also recommends help lines and resources for various housing issues.
Sometimes advocacy groups have counselors whom tenants can call for advice specific to their individual cases. The groups often provide general information and resources, but may not be qualified to provide specific legal advice.
If out-of-state landlords aren't responsive to tenants' requests or attempts to communicate a serious problem, a local lawyer knowledgeable about real estate and property law can offer the most relevant legal advice. If tenants can't afford a lawyer, a legal aid service can offer access to legal advice for free or at a low cost. Tenants can identify a local legal aid service through the Florida Courts at FLCourts.org, the Texas Judicial Branch at TXCourts.gov or at LawHelp.org. 
Is an Out-of-State Landlord the Way to Go?
Smart landlords know that tenant turnover comes with a cost and will do their best to maintain a good experience for their tenants, even if the landlords are residing out of state. Tenants have a personal interest —and a responsibility—to communicate with their landlords early, frequently and clearly to avoid complications down the road. If done correctly, tenant-landlord relationships should be solid regardless of which state they're in.
Additional Sources: